Liberty Square Market sign, which is located just behind a seating bench, so it's not always easy to see.
Fresh Roasted Corn on the Cob is a great snack, especially on a cool, autumn day.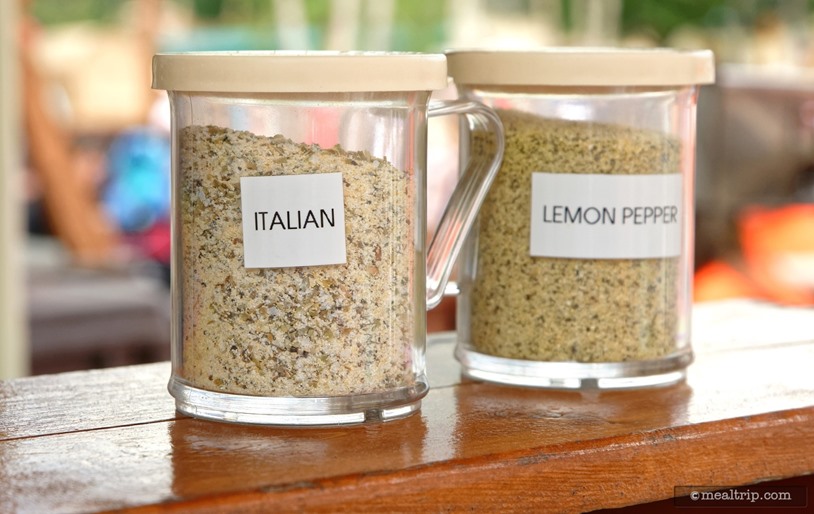 There are some interesting flavored salt shakers around the register area. Presumably these are for the Roasted Corn and Baked Potatoes.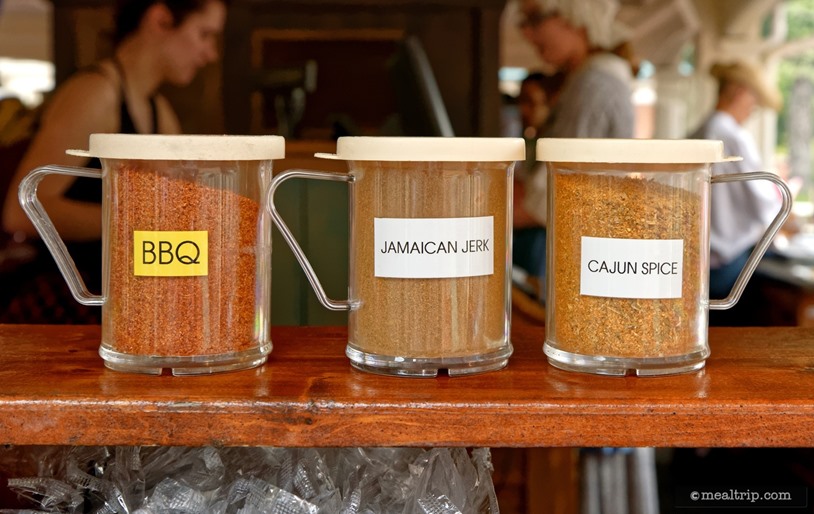 Hummmmm... I don't think they had see-through plastic shakers in the 1800's, but at least you can see what you're getting this way!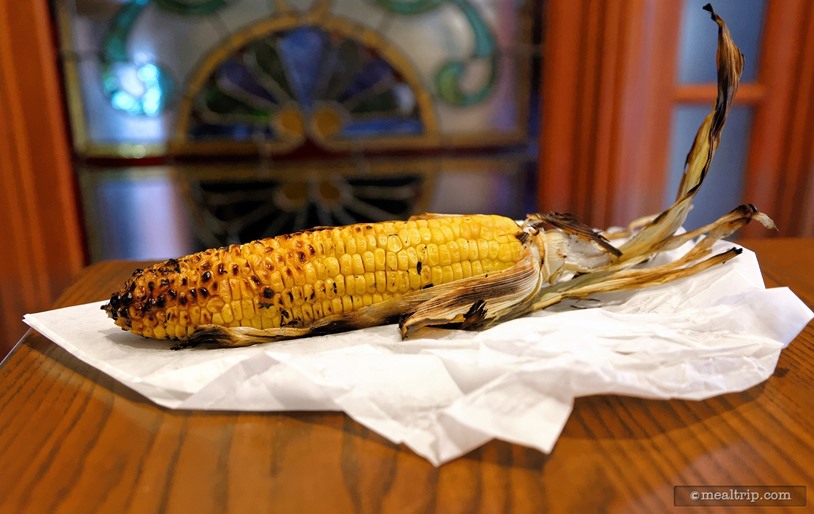 The grilled corn from the Liberty Market is crisp, smokey, and a little sweet... unlike canned or boiled corn, which can start to get "milky" if allowed to sit for too long.