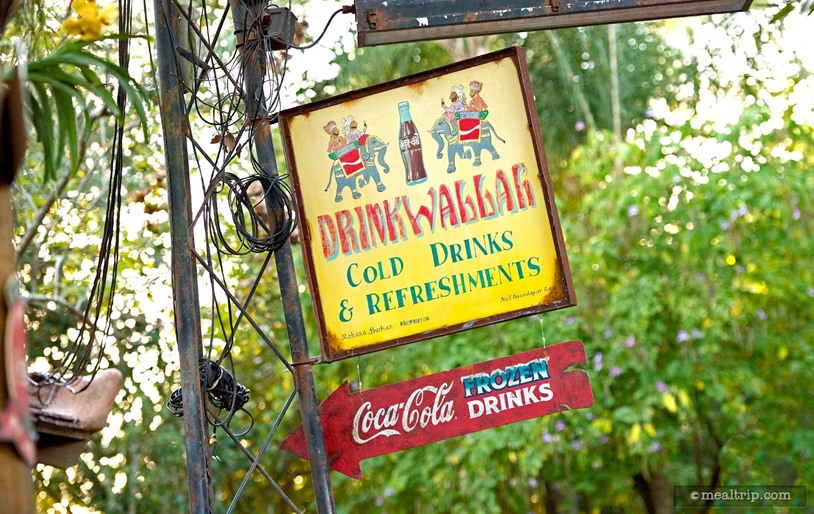 Street-side sign for Drinkwallah, one of the more immersing, detailed... soda stands.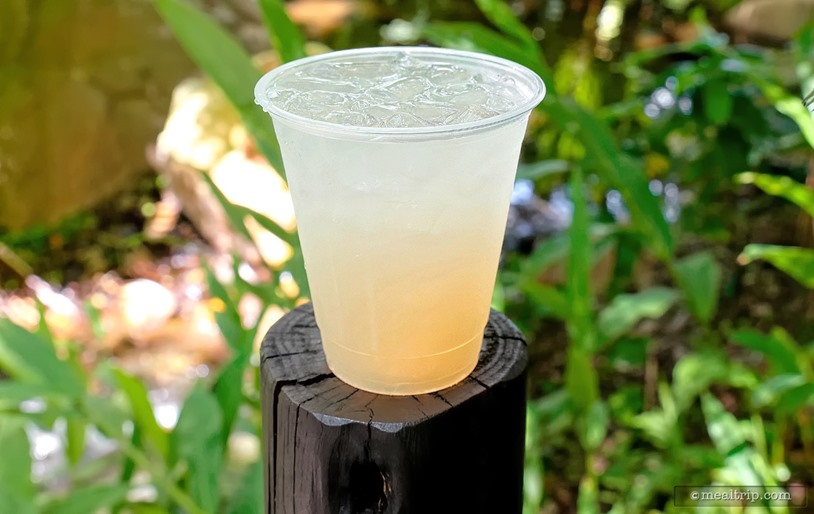 Drinkwallah's Coconut-Lychee Lemonade, Parrot Bay Cocnut Rum, Lychee, and Odwalla Lemonade.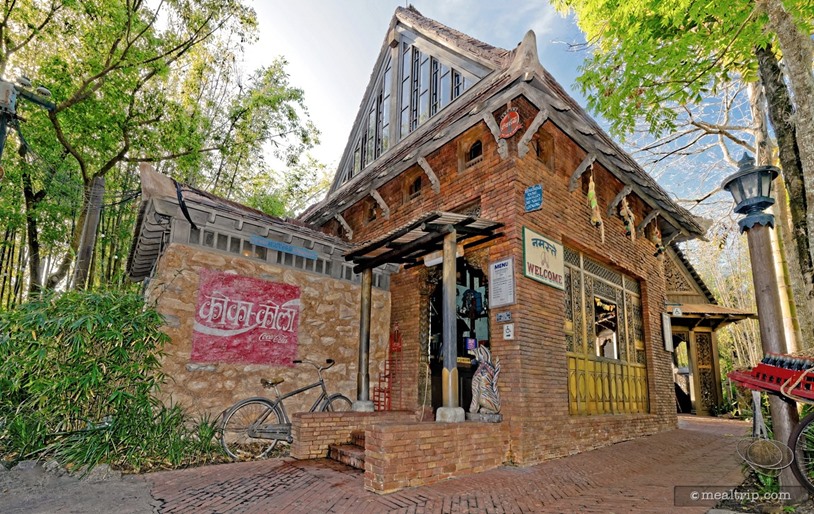 The Drinkwallah building exterior.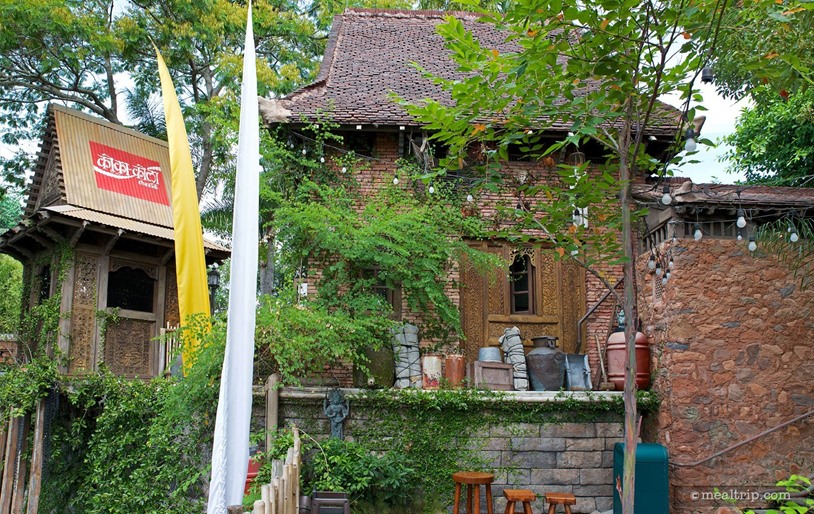 Looking at the back of the Drinkwallah building from the lower garden seating area.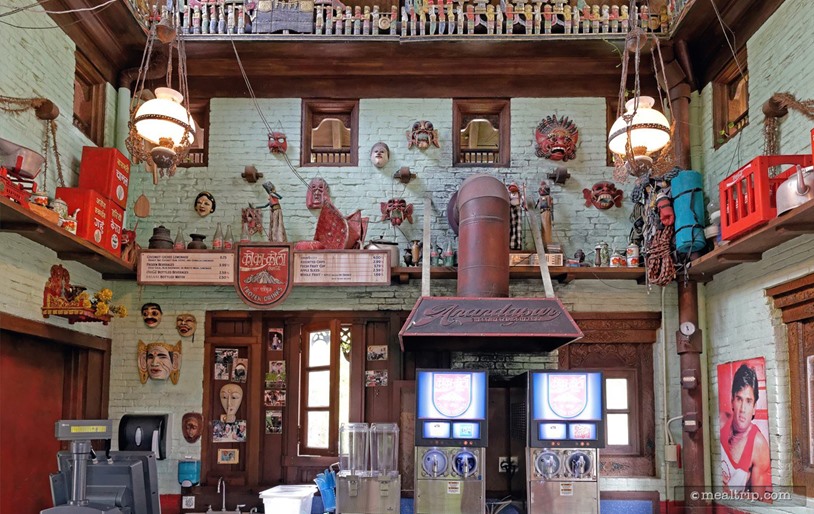 The tiny Drinkwallah stand is chocked full of stuff.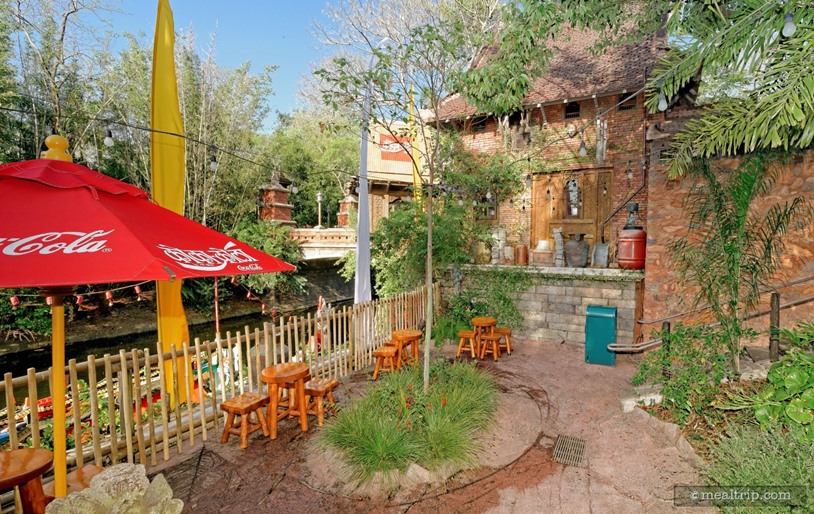 The main seating area behind Drinkwallah, is known as the "lower garden".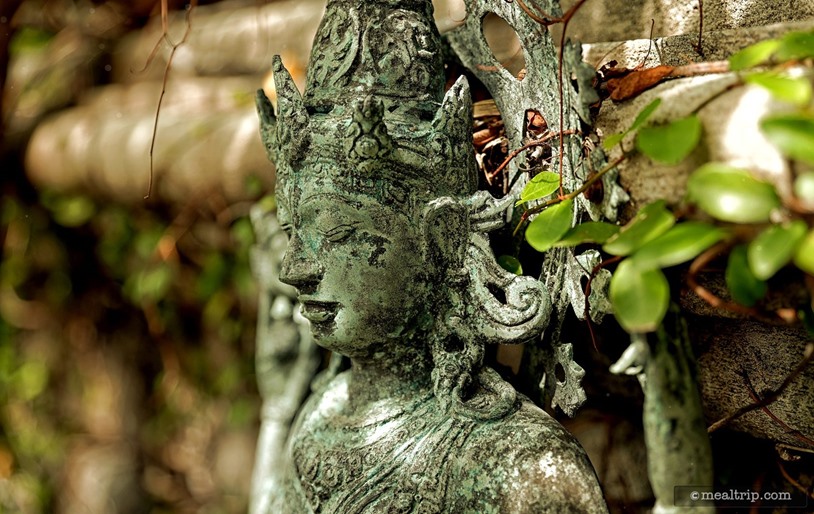 A small statue holds up the Drinkwallah building in the lower garden area.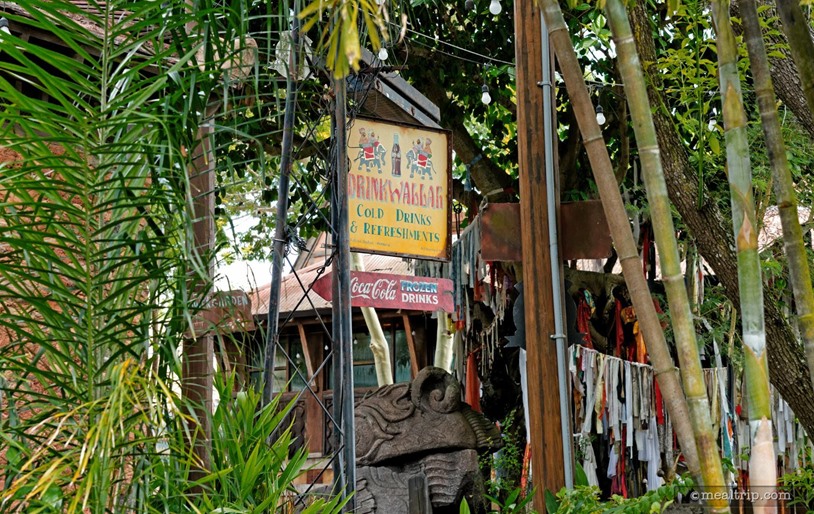 Looking up at the main Drinkwallah sign while sitting in the "lower garden" area.