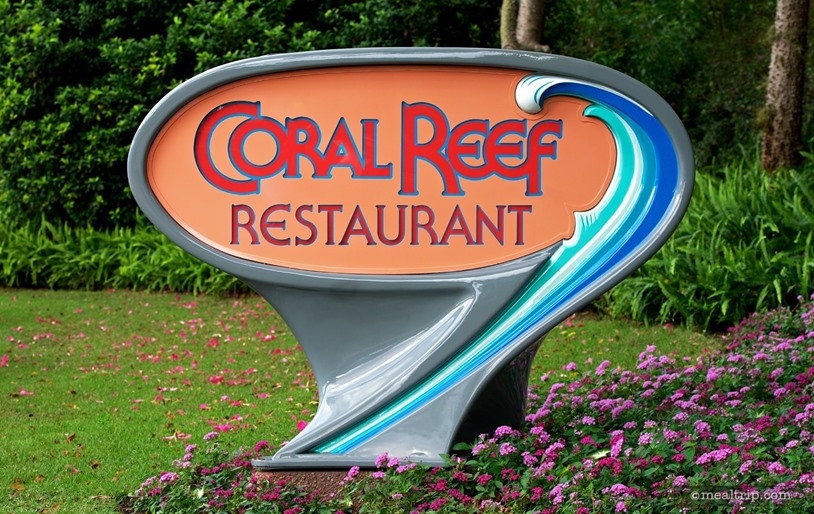 Sign outside, and across the walkway to the Coral Reef Restaurant.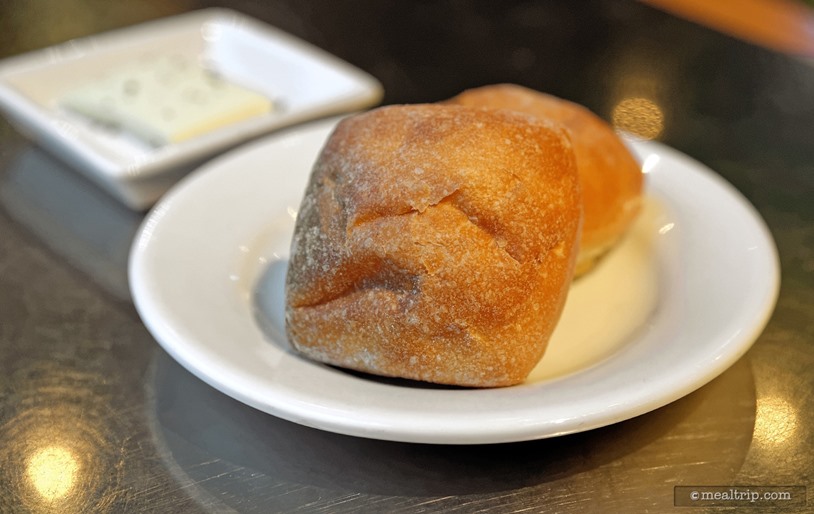 Warm Dinner Rolls with Butter and Black Sea Salt.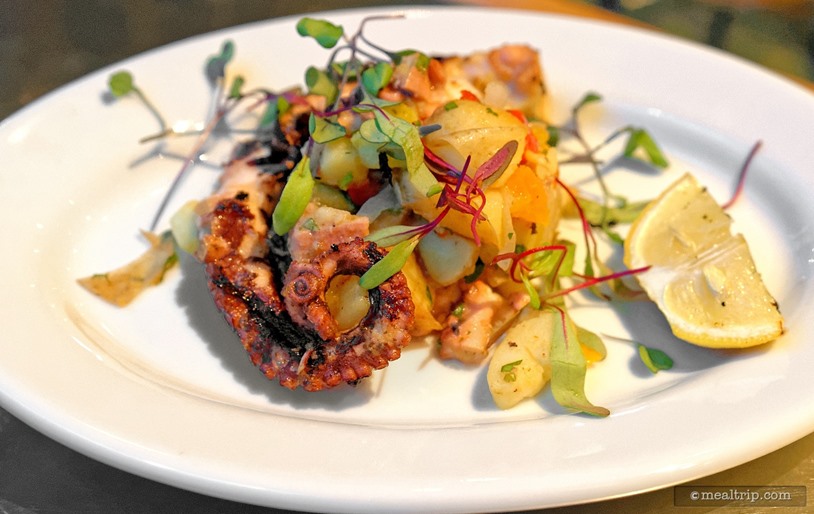 Charbroiled Octopus is one of the appetizers at Epcot's Coral Reef Restaurant.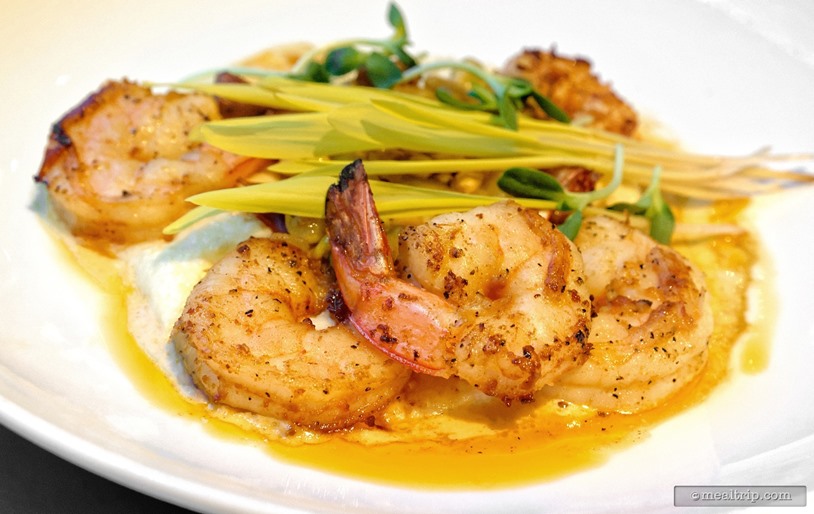 The Shrimp and Grits included five decent-sized shrimp (probably 21/25's) on Cheddar Grits.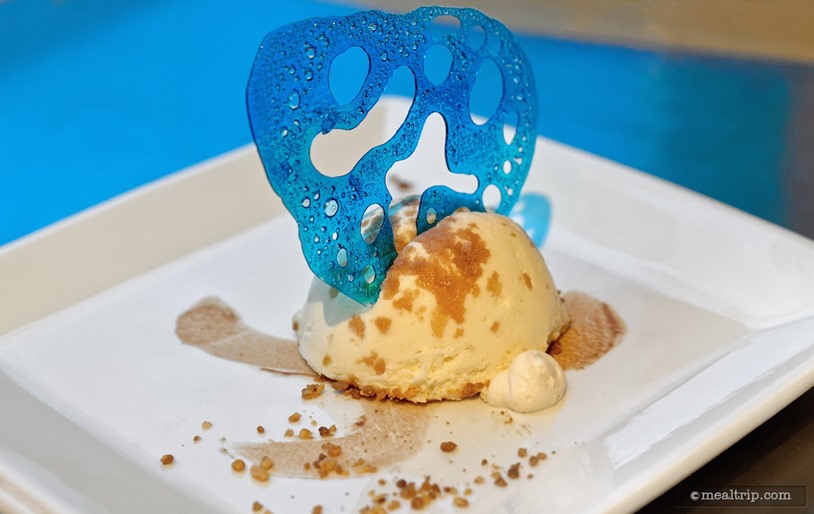 The Turtle Cheesecake with Caramel is a popular dessert at the Coral Reef at Epcot.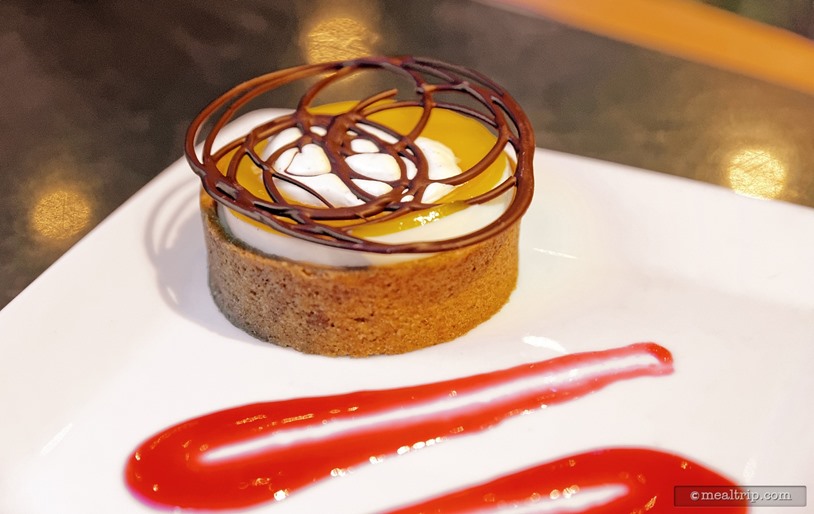 The Vanilla Panna Cotta Tart with Florida Key Lime from Epcot's Coral Reef Restaurant.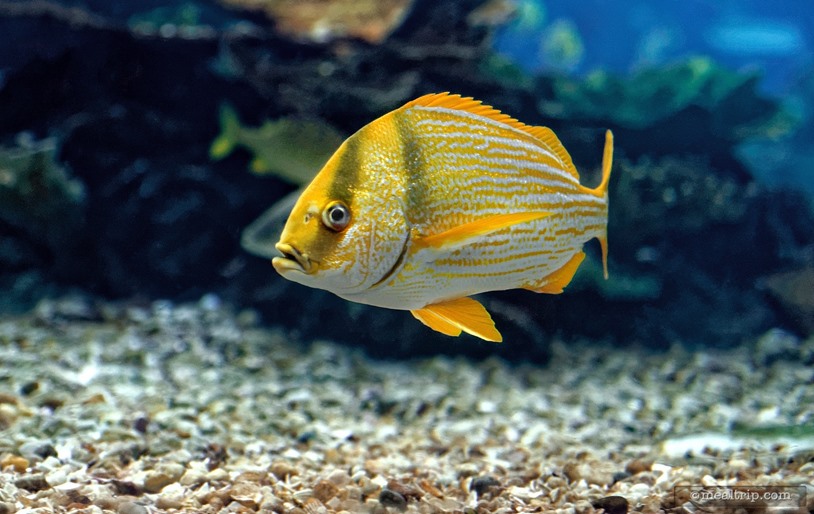 Awe, hey little guy. Views like this are one of the benefits of getting a table right beside the giant tank. This little guy is too small to be seen from tables that are deeper in the room.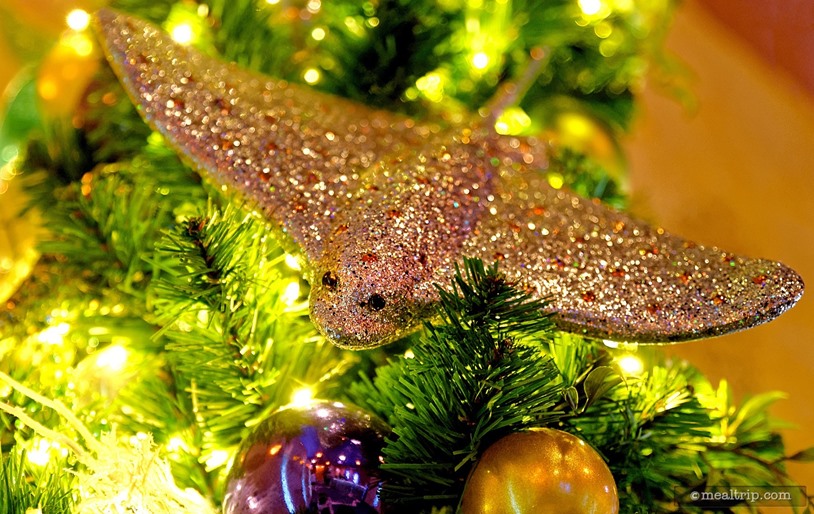 If you visit Epcot's Coral Reef Restaurant over the holidays, you may spot a few custom made ornaments like this one, on the holiday trees in the lobby area.