The front entrance to the Centertown Market (as seen from the lobby).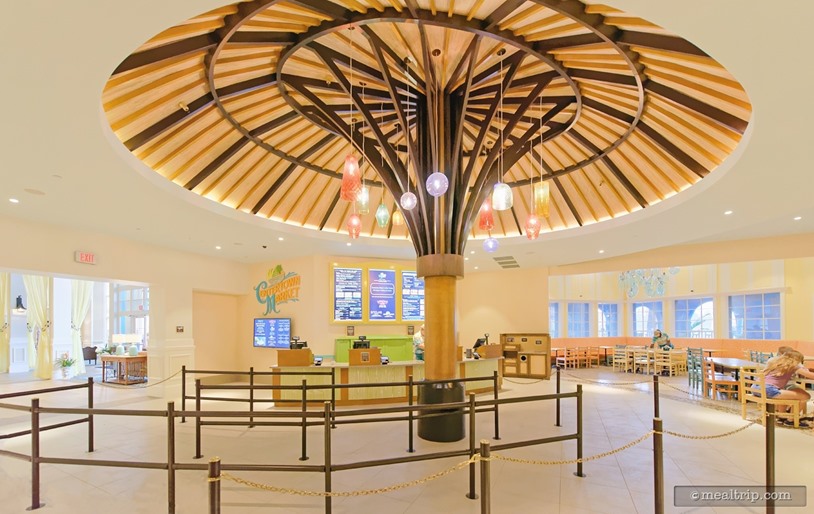 At peak dining times, there may be a line at the Centertown Market. Like most lines at Disney, there's ropes... and you go back and forth and back and forth, until you're up at the register, ready to order and pay for your meal.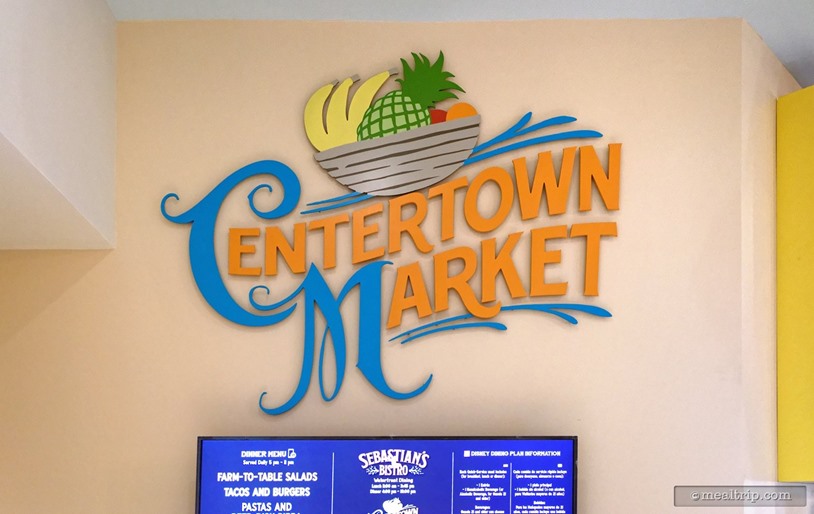 Once you get up to the order and payment area, there's a giant logo sign, and a menu board under it.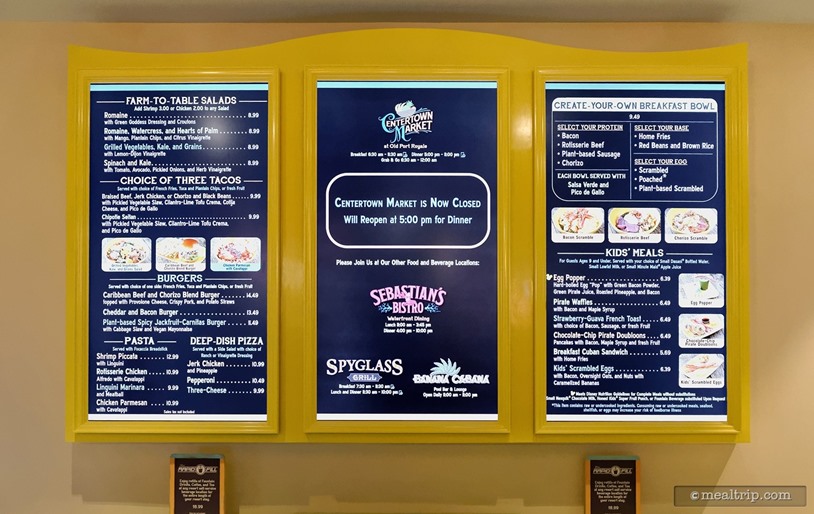 Here's a close-up shot of the menu board. (2019)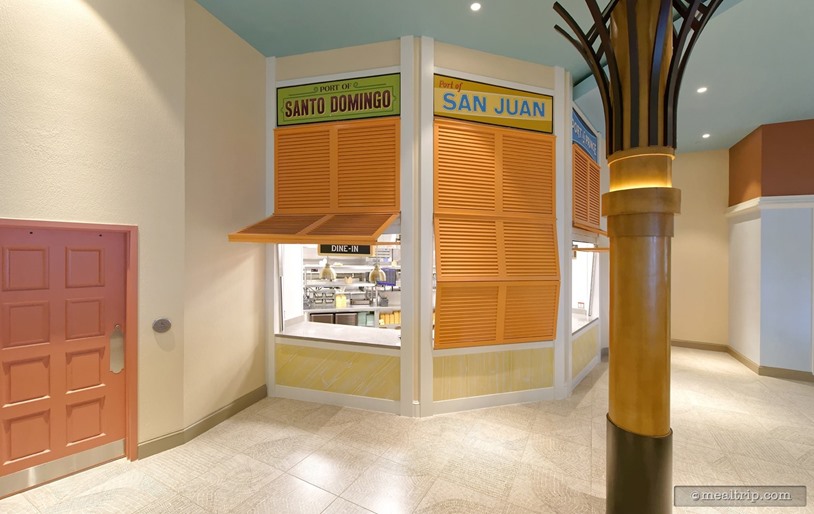 These little windows are the gateway between the kitchen and the dining areas. Those cool little location signs above the window are quaint throw-backs to the previous dining location that had been here before.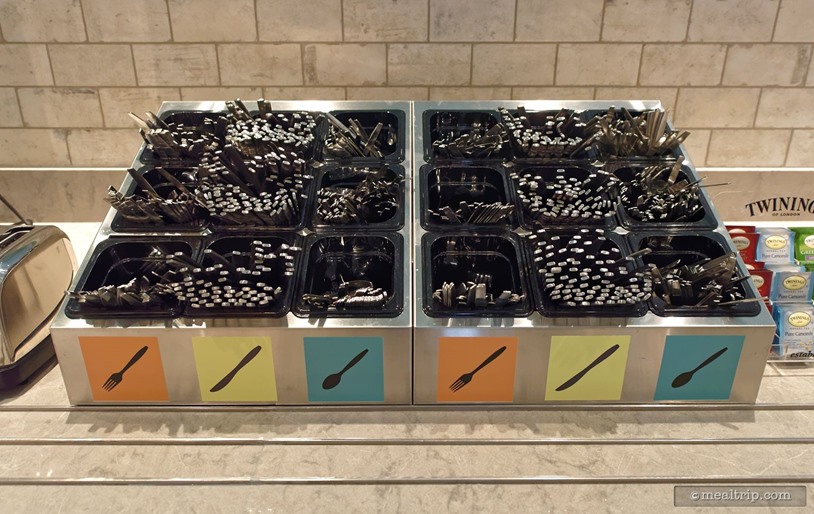 Silverware box. So. Many. Forks.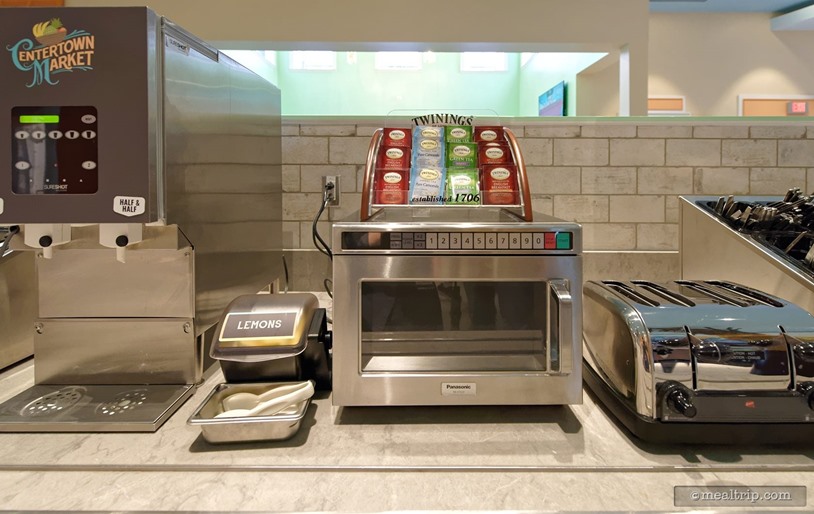 Here's a hot beverage station, some tea, a toaster, and what I think might be a microwave... or a bagel oven... it's kind of hard to tell. These are all located on a long counter for everyone to use.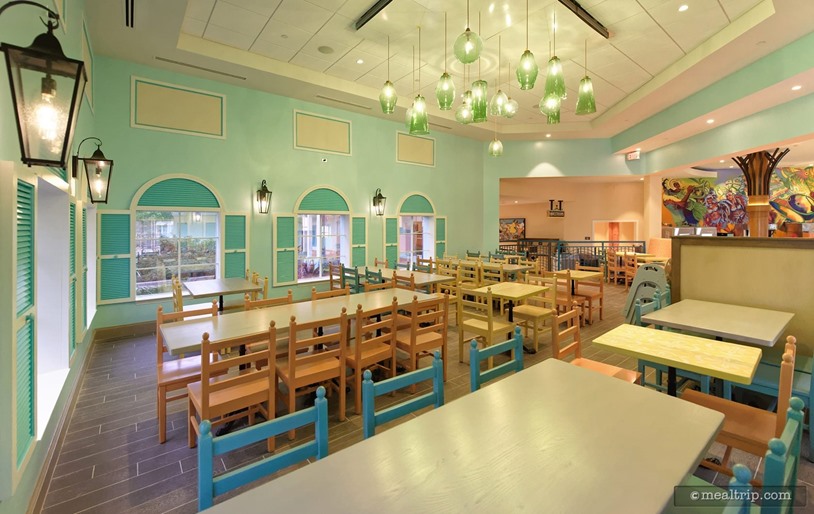 There are a couple of seating areas with different designs at the Centertown Market. This softer look has a casual tropical feel.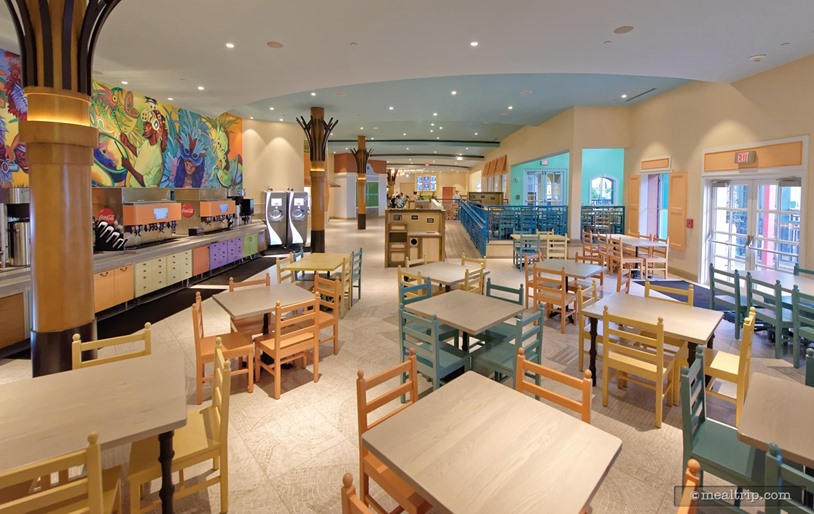 Here's a long shot looking straight down the main dining area at Centertown Market. There really is quite a lot of seating at the location.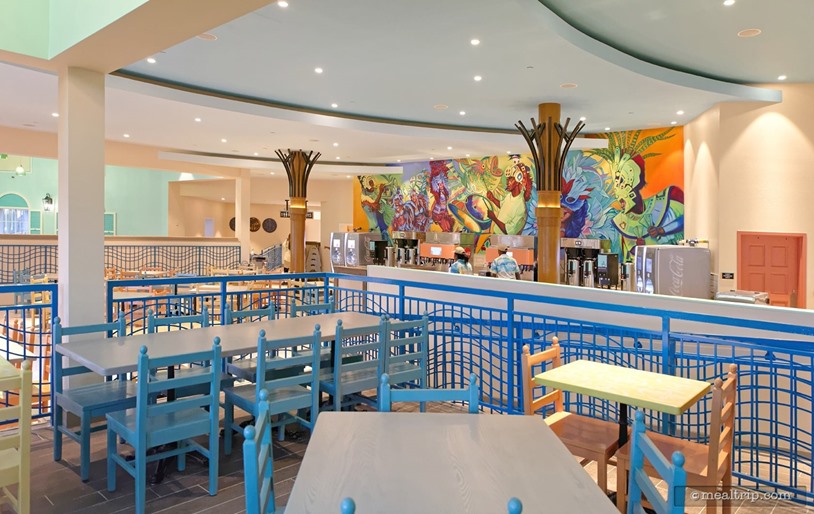 This area has more of a lively tropical feel to it.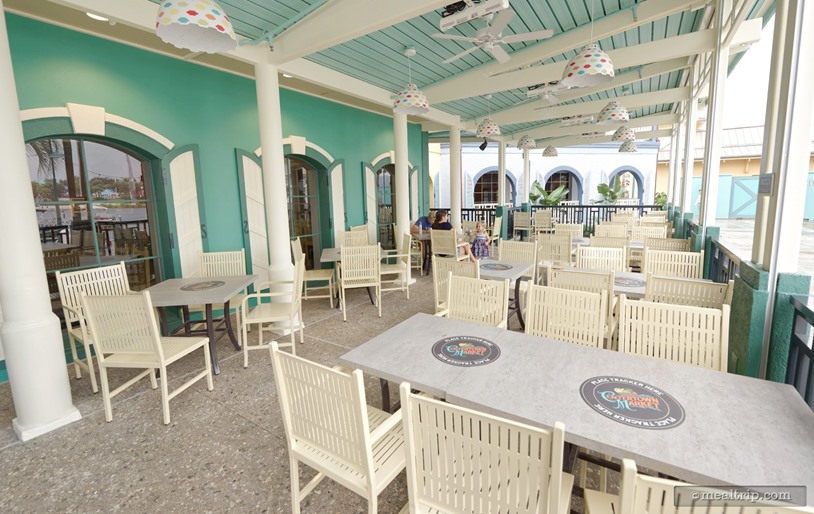 There are also some outdoor seating options at the Centertown Market.