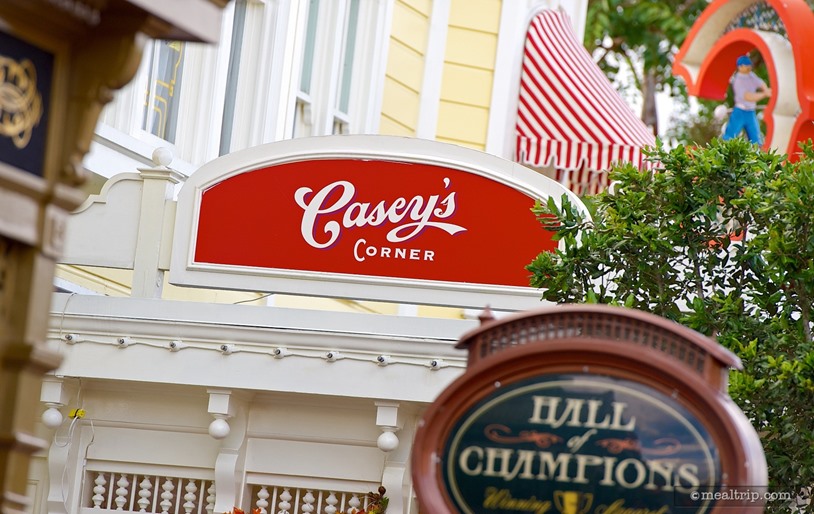 Sign above Casey's as seen from Main Street.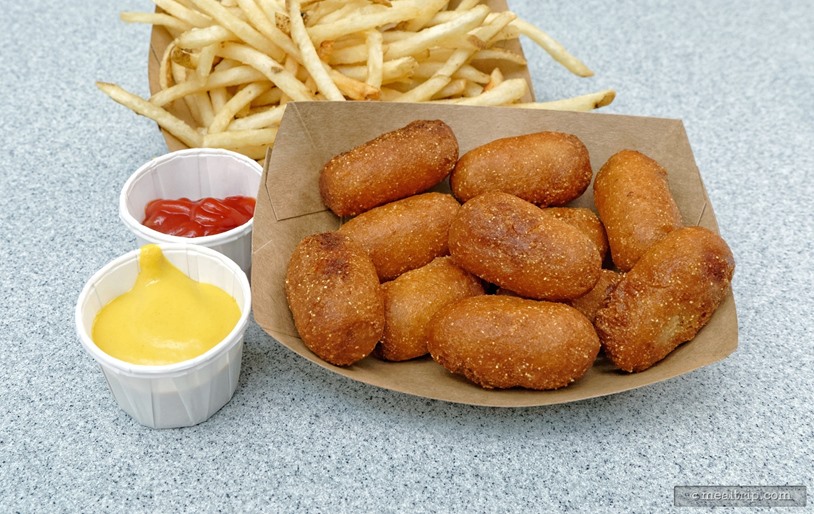 The Corn Dog Nuggets Meal at Casey's Corner is served with thin cut French Fries (shown here) or Apple Slices. Two small self-serve condiment bars are located on either side of the registers and feature some of the basics (ketchup, mustard, sauerkraut, etc.) in small cups.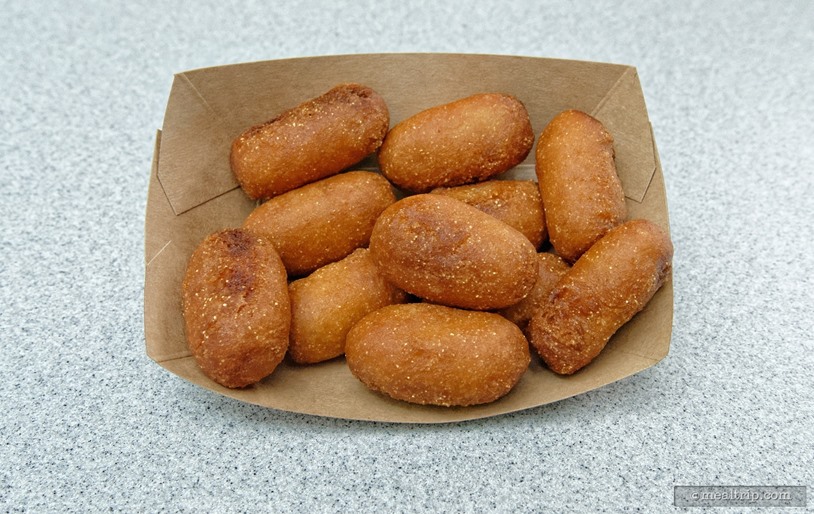 New edible Tsum Tsum's from Casey's Corner! No, no, these are actually Corn Dog Nuggets. The batter used here is a properly sweet, "state-fair" style cornmeal that complements the hot dog inside nicely.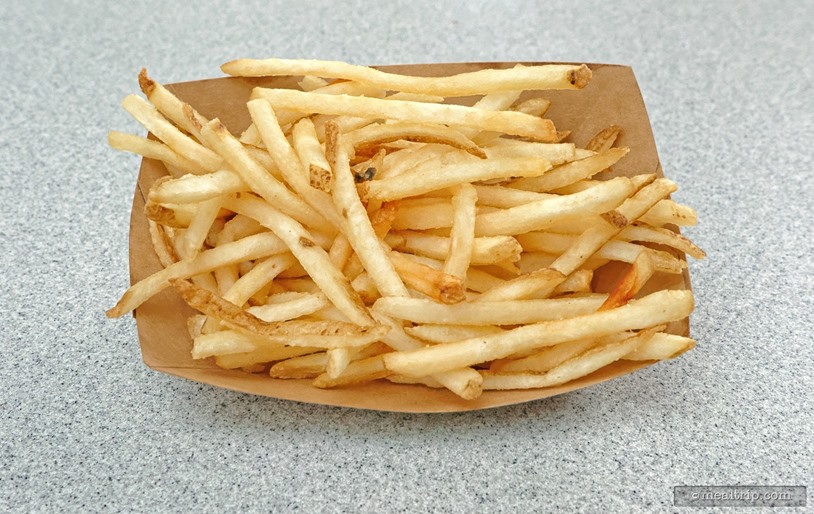 The thin-cut fries at Casey's are almost legendary. You can't walk around the long-standing Main Street tradition without seeing guests with trays overflowing with fries and hot dogs.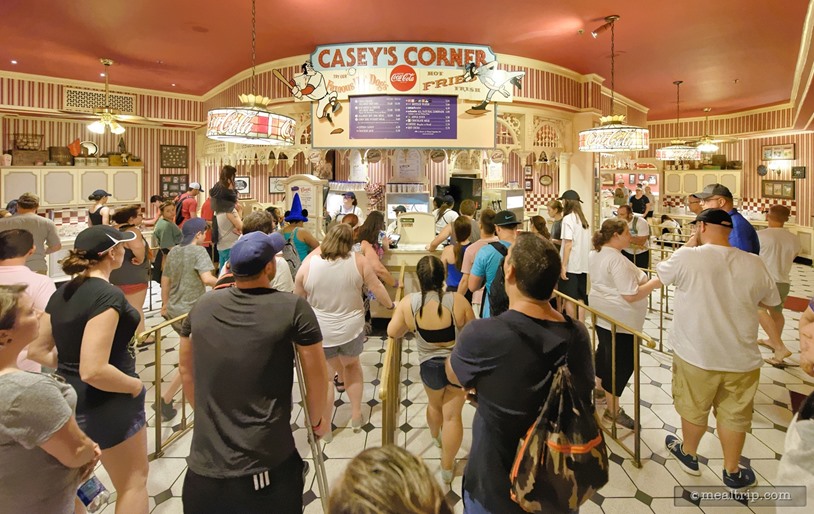 Waiting in line at Casey's Corner.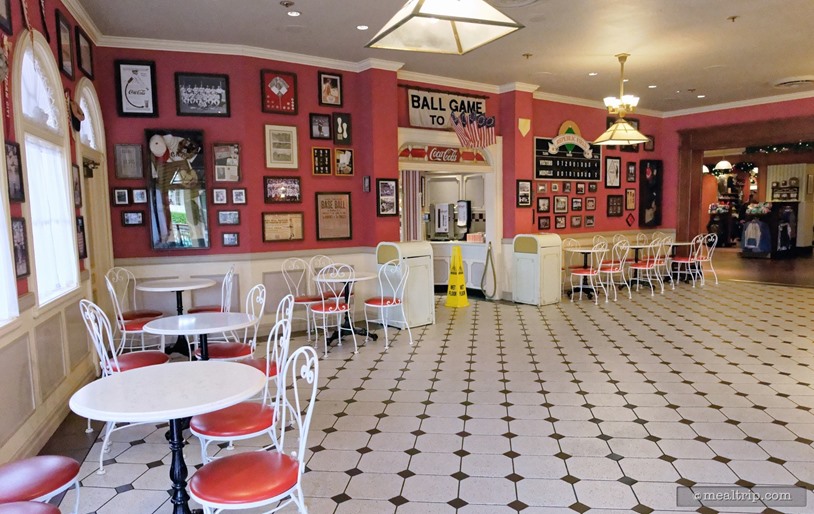 The interior dining area at Casey's is pretty small and is mostly "open floor". It may look like wasted space now, but this area gets filled up with guests once Casey's opens.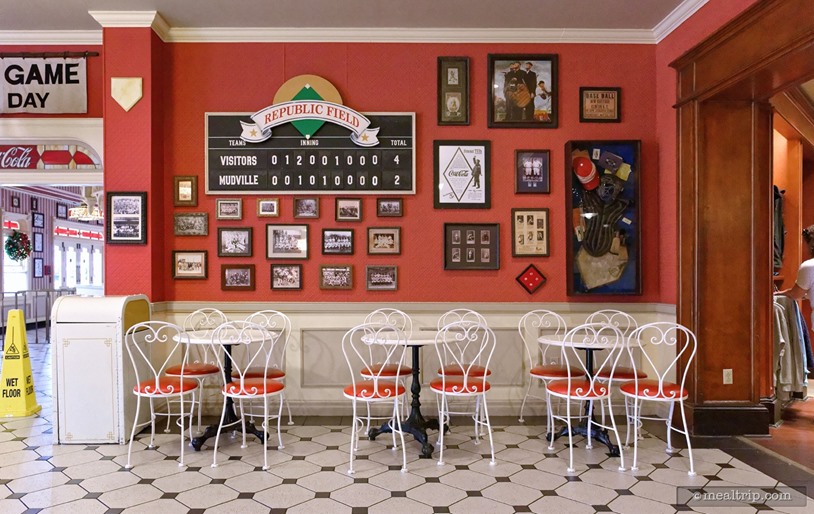 In this photo, the "food ordering and pickup area" is on the left-hand side, while on the right, you can see part of the connecting gift shop.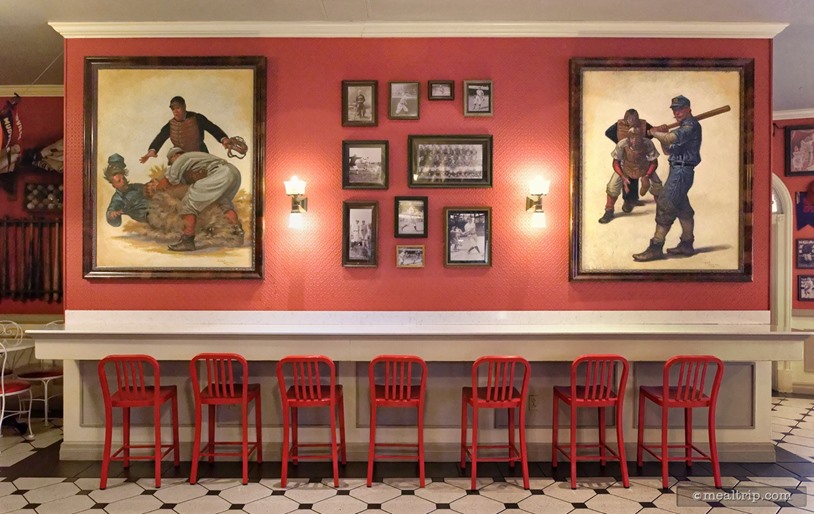 These seven dining spots don't offer much of a view, unless you really like looking at red wallpaper very closely — but, it is a seat and a table.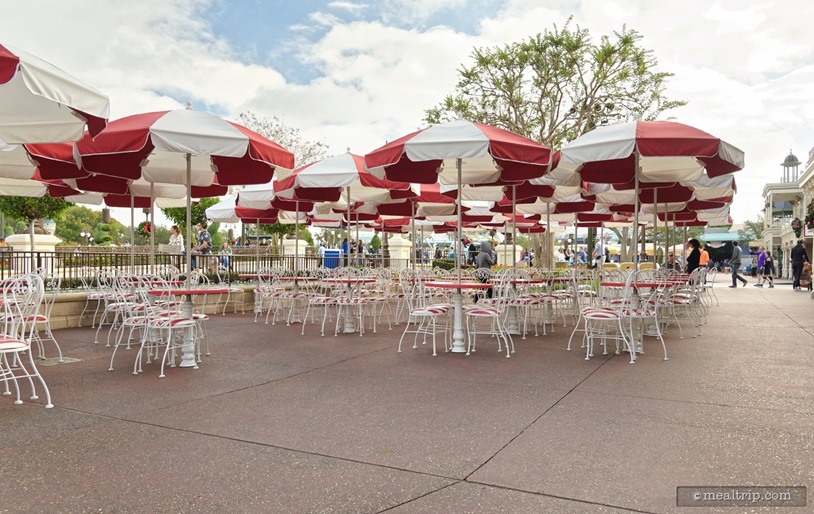 There's a lot of seating right outside Casey's, and as an added bonus... there's usually a ragtime piano player adding to the turn-of-the-century feel of this iconic Main Street location.