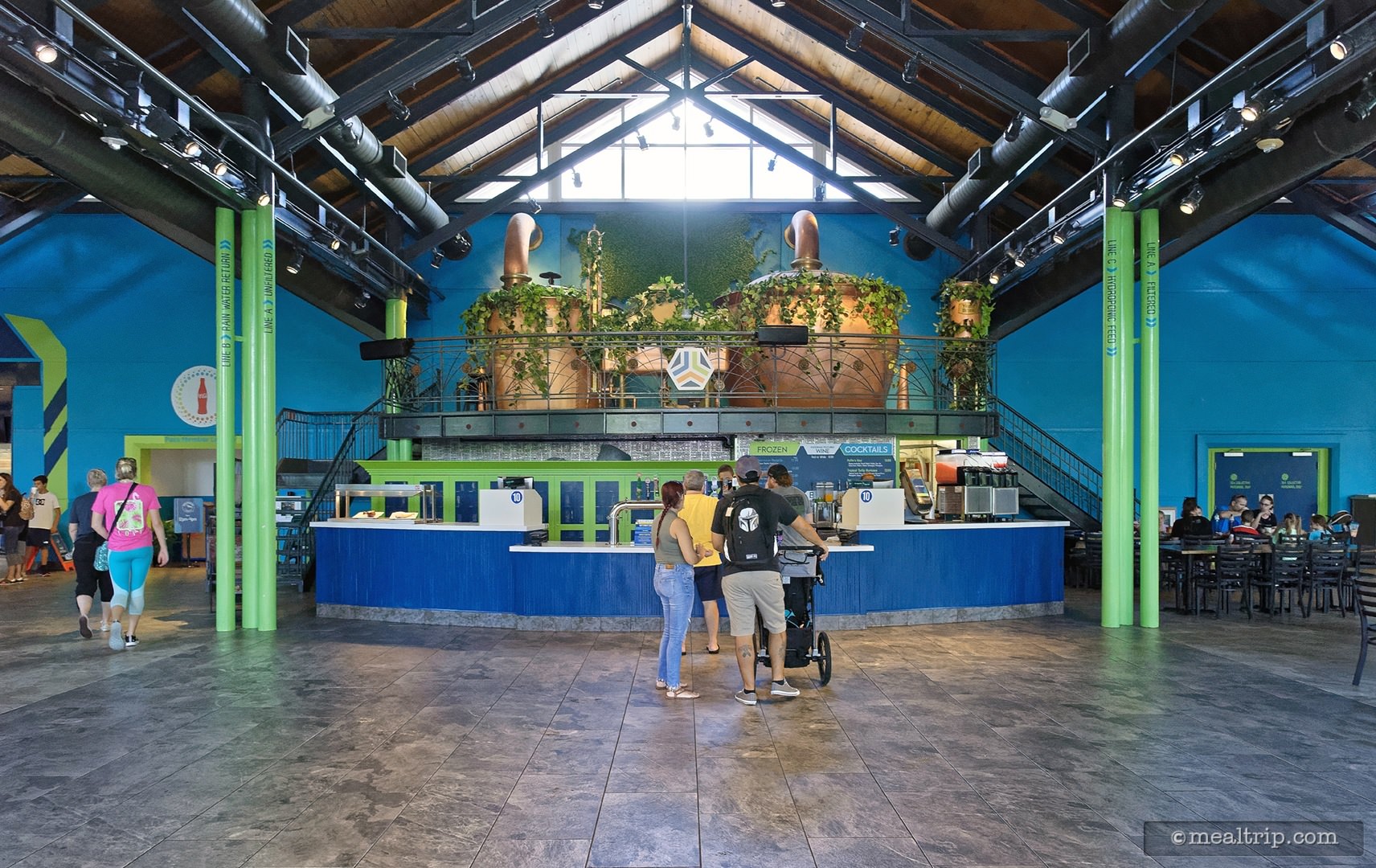 The Waterway Bar and Grill are both in the same building. If you walk into the front entrance, you'll see the "Bar" part, directly in front of you.
The Waterway Bar, usually has a dozen beers, on tap along with several other "adult" beverages — even if there's no festival going on.
The
Waterway Grill
, is a quick service restuarunt that would be on the left hand side of this photo (just outside of the shot). They serve food and soft-drinks.
Durring peak dining times, the restuarunt (
Waterway Grill
) can get quite busy. I recently waited 45 minutes just to pick up lunch the other day. The Waterway Bar however, is usaully not as busy.
Along with drinks, the "Bar" area also has a couple of hot items, includeing the much saought after Turkey Leg.