Breakfast with Pooh and Dining Directory Notes
Character Breakfast Returns to The Crystal Palace
September 16th, 2022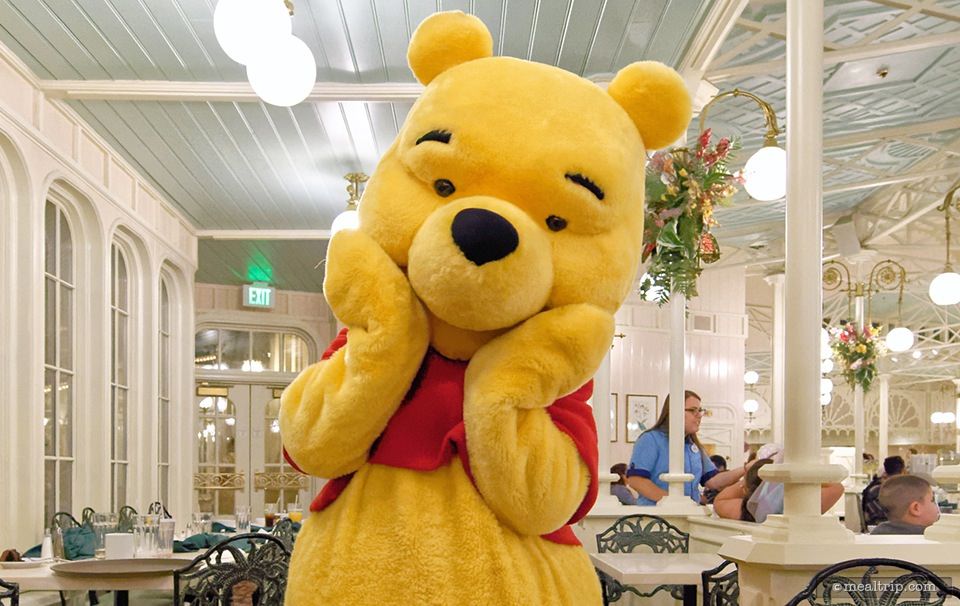 We just found out that
The Crystal Palace
will once again be offering their very popular character breakfast with friends from the Hundred Acre Wood starting October 25th, 2022. No word on pricing yet, but bookings will begin on September 22, 2022.
This is especially exciting as it relates to the Mealtrip dining directory, because it brings us a little closer to being in-line with what's happening in the parks.
Once the great pandemic shutdown was over, not everything returned to normal — most notably, character dining and buffets were all being served as non-character and family-style. I started to update some of the Mealtrip listings with the new info, while other locations were simply put on Hiatus.
At some point though, I stopped doing that and just left the listings alone. It became clear that slowly (very slowly) most of the locations were going back to what they were — and it looks like by the end of 2022 — we should have most of the character dining experiences and buffets open and operating as they historically have been.
There are still some question marks out there, like
Monsieur Paul
and
Takumi-Tei
at
Epcot
— that never reopened. They're still marked as being "Oh Hiatus" in the Mealtrip dining directory… because we hope they do open back up one day. Old menus are still available on the official Disney site — but neither location is available for booking and both are still marked as "temporally" closed.
I also have to admit, that our "Resort Dining" directory listings are a little out of whack too. Locations like
1900 Park Fare
at
Disney's Grand Floridian
have never reopened… not even as a family-style non-character meal — it is however, still on the Mealtrip dining directory. Like Monsieur Paul at Epcot, the Disney official site is still showing a buffet style menu, but the location is marked as "temporally" closed.
I'll probably leave everything alone until the end of this year (2022) — I would guess by then — everything that is going to open back up, should be opened back up and operating normally.