T.J. Sudiswa
Smoked Pork Skewers with Savory Fried Potatoes
Original Event Date, Monday, November 10, 2014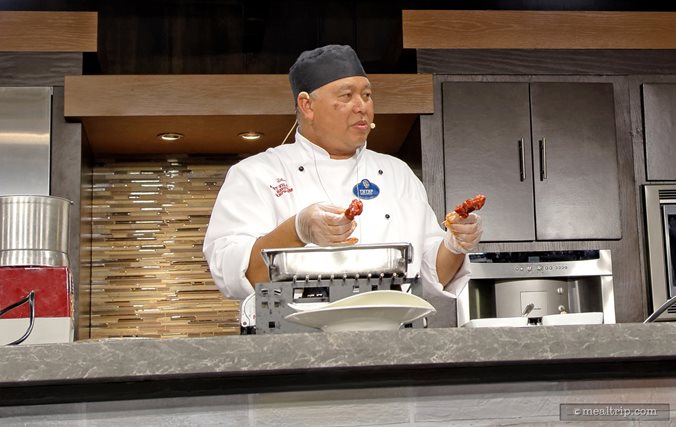 Chef T.J. Sudiswa is a never-ending ball of energy and an amazing chef! Where some chefs try a little too hard to impress, chef TJ has always brought amazing tasting food to the culinary demos.
In 2014 chef TJ was the very last chef, on the very last day of the festival. At that time, he was working at the Fort Wilderness Lodge and prepared some
Smoked Pork Skewers with Savory Fried Potatoes and Ocean Spray Crasin Sriracha Dipping Sauce
. The amazing looking and tasting dish was paired with Cline Cellar's Cashmere, a California Red Blend.
T.J. Sudiswa

Fort Wilderness Lodge, Walt Disney World
Monday, November 10, 2014 | 5:00pm
THE DISH : Smoked Pork Skewers with Savory Fried Potatoes
WINE PAIRING : Cline Cellars Cashmere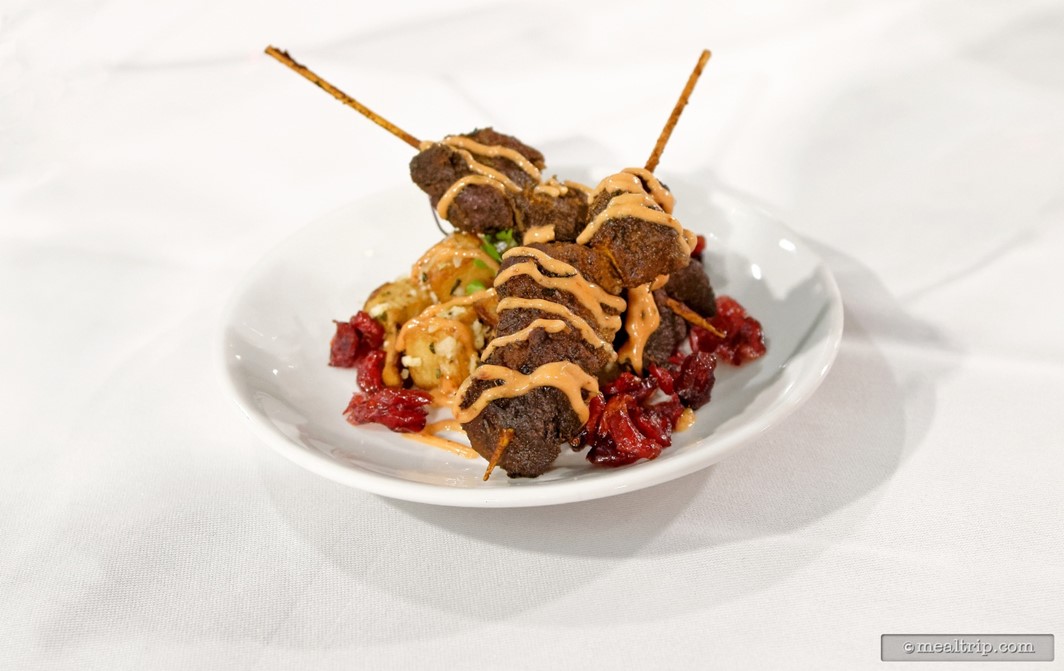 Chef TJ Sudiswa prepared these amazing Smoked Pork Skewers!. This was the sample size that each guest received.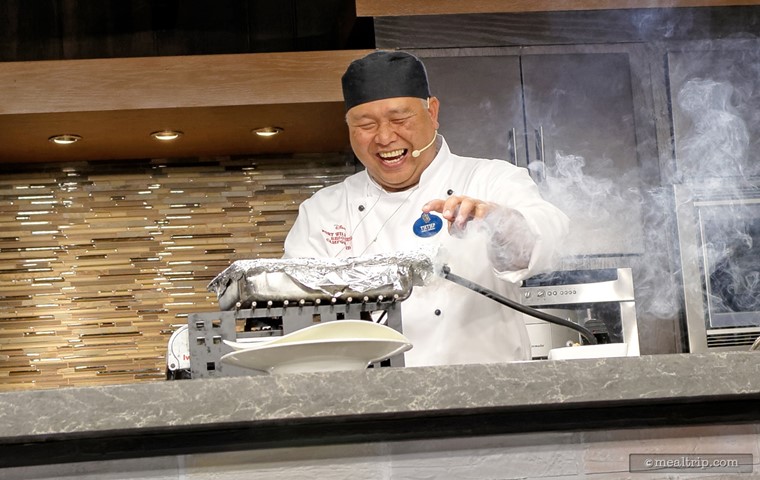 Chef TJ shows us how a smoker works! Pretty cool!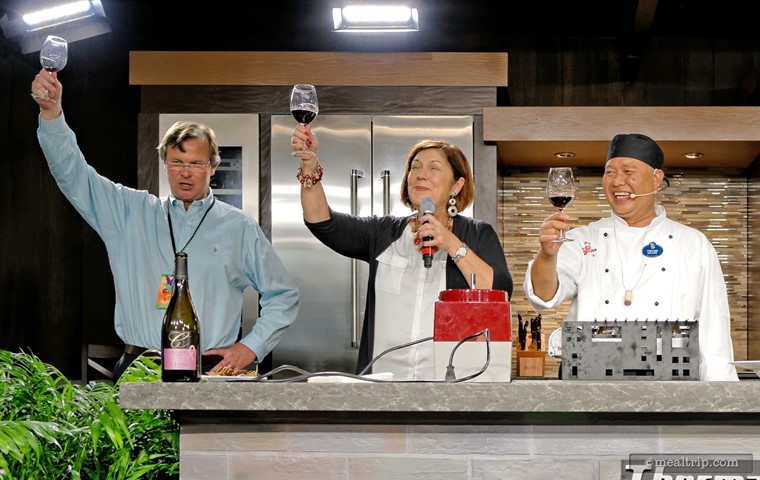 In 2014, each dish was paired with a wine and there was a mini-presentation about the wine before the demo began. Pictured left to right... a representative from the winery, host Pam Smith, and chef TJ share a toast with the audience.