Pam Smith RDN
Pan Seared Smokey Southern Pork Tenderloin with Roasted Corn Polenta and Apple Cranberry Chutney
Original Event Date, Sunday, September 28, 2014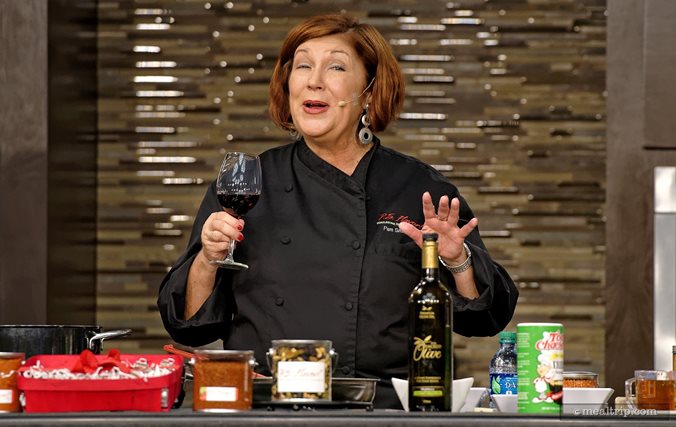 The most amazing person you could hope to meet at one of Epcot's Culinary Demo programs is Festival Emcee and Nutritionist,
Pam Smith RDN
. We'll "dash" in pieces of her extensive resume over the "course" of the next several Festival Center Flashback articles that feature her. Extensive curriculum vitae aside... it's Pam Smith's never-ending optimism, knowledge about all things culinary, and willingness to share with anyone who cares to listen... that make this "seasoned" professional such a special part of Epcot's annual festival.
During the 2014
Epcot International Food and Wine Festival
, "Chef" Smith got to participate in quite a few of her own programs... and even one that wasn't planned.
On this particular day early in the festival, a chef from
Kona Cafe
was set to attend, when suddenly, a last minute scheduling conflict arose. "Emcee" Pam Smith quickly changed hats to become "Chef" Pam Smith and not only used the hour-long demo to create an amazing dish... but she did so using all of the ingredients that the previous chef had selected!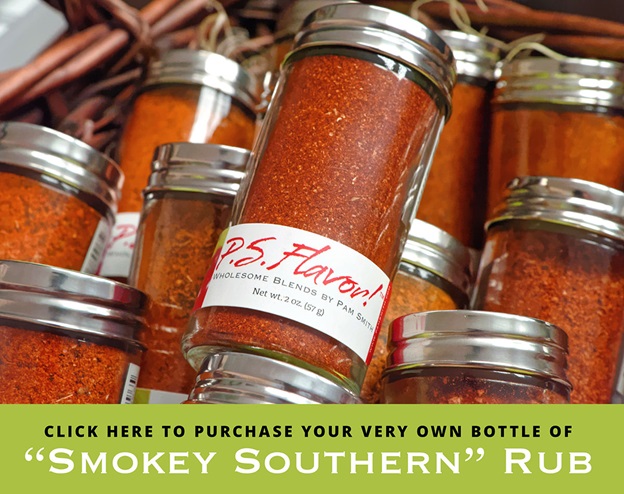 The one thing we would not have enjoyed if the
Kona Cafe
chef had attended, was a sampling of Pam Smith's very own "Smokey Southern" Rub, a proprietary, custom designed spice blend that includes notes of smoked paprika, pepper, thyme, lemon and turbinado sugar.
Yum, yum!!! You
can purchase your own supply of the "Smokey Southern" P.S. Flavor! Rub
by visiting the
PamSmith.com website
! You can also get the recipe for this savory dish on the P.S. Flavor site as well (link below).
Pam Smith RDN

Festival Emcee, Nutritionist, Author and Creator of PS Flavor! Wholesome Blends
Saturday, September 28, 2014 | 1:00pm