Pam Smith RDN
Tuna and Shiitake Slider with Asian Pear and Red Pepper Slaw
Original Event Date, Thursday, October 9, 2014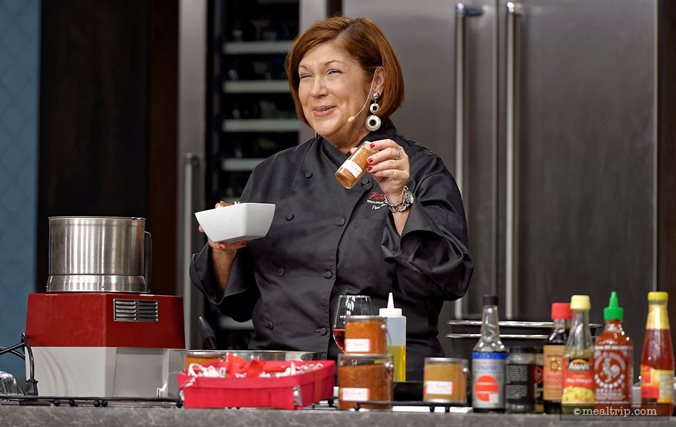 Featuring the amazingly delicious
P.S. Flavor! Citrus Spice Blend
, author and chef Pam Smith, RDN prepared her
Tuna and Shiitake Sliders with an Asian Pear and Red Pepper Slaw
for a 2014 Epcot Food & Wine Culinary Demo.
Pam Smith always takes the time to autograph recipe sheets and answer any question about all things culinary, even if they're not questions about one of her dishes! It's just one of the many reasons we love Pam Smith so much!
If you want to make your own tuna sliders with the original
P.S. Flavor! Citrus Spice Blend
... you can purchase your own supply by visiting the
PamSmith.com website
! You can also get the recipe for this super fresh seafood take on a traditional slider from the P.S. Flavor Blog (
click here
).
Pam Smith, RDN

Festival Emcee, Nutritionist, Author and Creator of P.S. Flavor! Wholesome Blends
Thursday, October 9, 2014 | 3:00pm