If you enjoy this post, we'd love a like or share!
Epcot Food & Wine Festival Center Flashback...
Emily Ellyn
Chocolate Tea Cake Filled with Rosewater Frosting
Original Event Date, Wednesday, October 22, 2014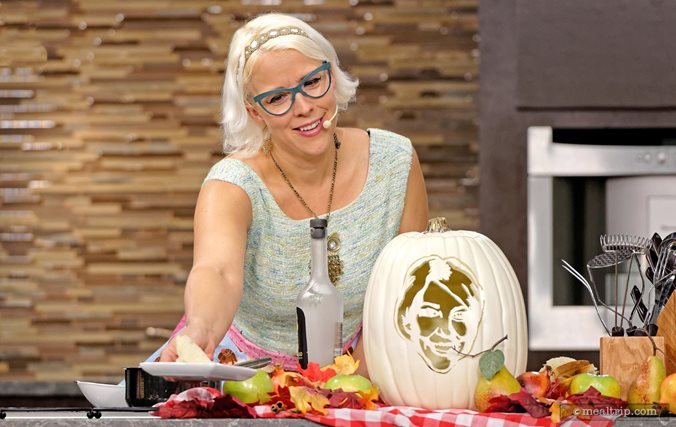 The incorrigible, forever entertaining and just downright effervescent
Emily Ellyn
is so much fun to watch. For the last few years, she has been bringing baked good demos to the culinary program … and usually a fair amount to drink as well... which we're totally fine with! I love seeing chef Ellyn each year because she's always styled up a little different each time!
Emily Ellyn

Emily Ellyn Productions, Orlando, Florida
Wednesday, October 22, 2014 | 5:00pm
Have You Seen?
Have you seen Emily Ellyn at the Epcot International Food and Wine Festival? Would you like to attend one of these amazing seminars that are part of the festival? Let us know in the comments below!